Finding a mattress that's perfect for you is difficult enough. 🤯
Now imagine having to find the best mattress for two people!
That's the stuff nightmares are made of.
So why is finding a mattress for couples so difficult?
Well, there are multiple reasons.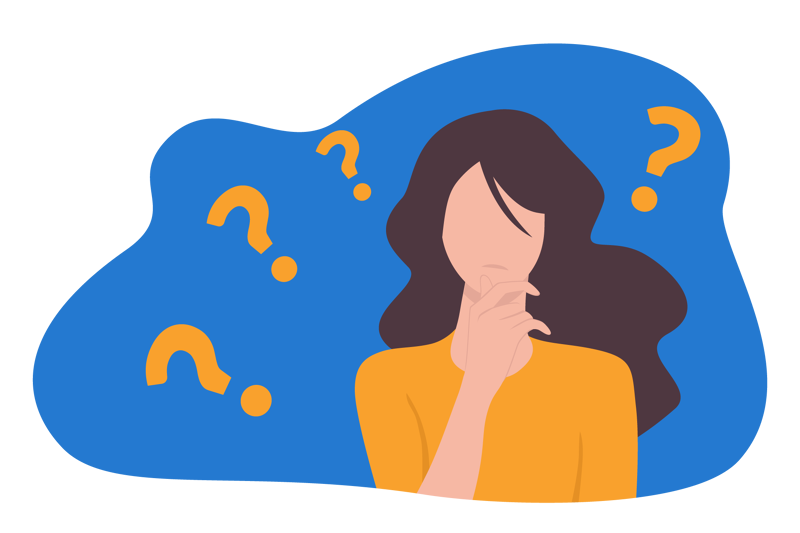 Let's explore. 👇
Finding the perfect mattress
If you want to buy the perfect mattress, you need to consider some things.
Is the mattress snug and comfortable?
Does the mattress support me well and allow for good spinal alignment, regardless of sleeping position?
Can I move around with ease?
Can I sleep comfortably or do I feel too hot or too cold in the bed?
Is the mattress wide/long enough and can I use all the available space?
Many of these depend on your build, weight, metabolism rate, and whether or not you're a restless sleeper.
But the problem is that different people will have different requirements.
Let's just look at a standard relationship:
Women tend to be smaller and lighter and are more likely to feel cold more easily. 🙍‍♀️
Men tend to be heavier, of larger build, and run at higher temperatures. 🙍‍♂️
If you're a 50 kg (110 lbs) woman who easily feels cold, your sleeping requirements will be very different to those of an 85 kg (187 lbs) man who sweats a lot.
You may prefer a soft memory foam mattress that hugs your body, while your partner would prefer a firmer pocket sprung mattress that can better support his weight and temperature.
Enter mattress drama. 🤬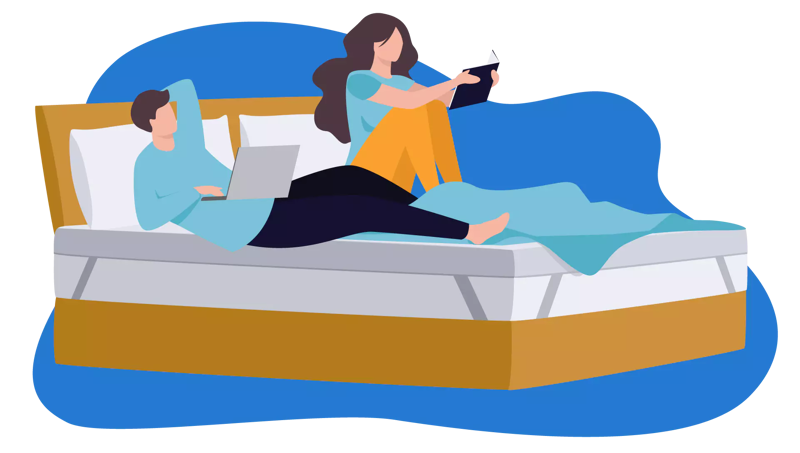 Unique problems of sharing a bed
But, there are even more factors to consider.
Let's continue the above example.
Say the man in the scenario is a very light sleeper.
He wakes up at every sound and even the slightest movements disturb him. 🕺
He generally falls into bed and sleeps in pretty much the same position all night long.
But the woman in our scenario is a very restless sleeper.
Perhaps she even struggles with Restless Legs Syndrome (RLS), which is more common in women than men, and she spends a good percentage of the night tossing and turning, trying to get comfortable.
Now let's say the couple has opted for an innerspring mattress that better supports her partner and keeps him cooler.
This is great as it meets his sleeping requirements.
But, innerspring mattresses tend to have higher motion transfer, so her constant tossing and turning keep her partner awake all night long.
And since the innerspring mattress is firmer and less comfortable for her, she's likely to toss and turn even more!
Both partners have trouble getting a good night's sleep and wake up cranky in the morning. 😖
That's the perfect recipe for a doomed relationship.
Maybe two beds are better
Considering the above, it's no wonder that so many couples end up choosing two single mattresses pushed together, perhaps even combined with a bed bridge to make it a tad more comfortable.
But couples also have unique needs.
What about movie marathons with pizza and the kids or dogs?
What about evening snuggles?
What about sex?
Having two separate beds isn't really the perfect solution either. 🤷‍♂️
It may sound like all doom and gloom, but there are mattresses that can meet both partners' sleep and comfort requirements.
You may just need to spend a bit more time searching for them. 🕵️‍♀️
And that's exactly why we're here.
So let's look at some of the aspects you need to consider when searching for the best mattress for couples.